Have you been on a hunt for the best dash cam with live streaming?
You came to the right place then!
Here in this short buying guide, we tell you all about the live dash cam features as well as make reviews on the top five most popular models. That way you will have all of the needed information to choose the ideal one for your vehicle!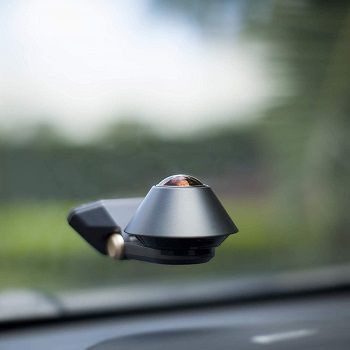 Things To Know When Buying The Best 4G Dash Cam
What Is A 4G Dash Cam?
A dash cam with 4G is just like the regular dash cam that is mounted on your windshield and used to record the road in front of you. However, these smart dashcams have built-in 4G LTE connectivity together with more common built-in wifi and Bluetooth features. 4G LTE feature will allow your camera to work independently of any phone or hotspot and be online continuously. That way these LTE dash cams will alert you when the car is moving and sent a live view to your phone if you want to see what is going on.
What Are Some Other Features A 4G Dash Cam Has?
Other features these 4G dash cams offer are pretty common with all the other dash cams. Some of them are night vision, loop recording, emergency recording, voice control, parking monitoring, etc. The most important features are always high quality, wide-angle lenses.
What Are The Best 4G Dash Cam Models?
Some of the best models you can find on the market currently are Revolutionary 4G dash cam, Junsun 4G dash cam, Blackvue 4G dash cam, Waylens secure360 4G and a few others. If you are interested in which ones we reviewed, read the full article!
Best 5 Dash Cam For Live Streaming Reviews
Best Dash Cam With Live GPS Tracking
Waylens Secure360 4G Dash Cam
Protects Your Car At All Times
The first model we are going to review in this article is the Waylens Secure360 4G Dash Cam. It is a camera that will always capture what is happening around and in your car and offers footage that can be used as evidence in case of accidents, thefts, etc. The Waylens 360 4G dash camera uses multiple sensing technologies to see trouble, capture events and anticipate risks.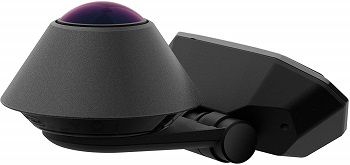 Camera Specifications
You will get a single lens with a 360-degree viewing angle that will be able to capture the road in front of you, on the sides and the back as well as inside of your car. The lens is all glass with 7 elements. You will also get the IR LED lights with the Night Vision feature that helps you to capture good quality footage in low light conditions and the dark.
Get Notifications On Your Phone
You will get notified on your phone whenever the radar and accelerometer have noticed some kind of movement. All you have to do is download the free app on your phone. You will also be able to access the videos from your phone via the app. With the high-speed 4G feature you can even get real-time alerts and watch the live streaming through your phone.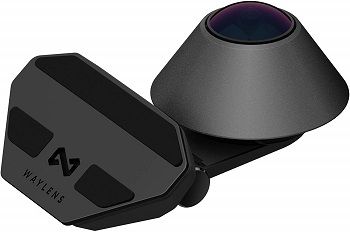 GPS And Parking Protection
With built-in GPS technology, you will be able to know the exact location of your vehicle. That also helps to find your car if you forgot where you parked it. You will also get up to 360 hours of parking mode event detection which offers the longest protection time of any other dash camera on the market.
Features:
built-in GPS technology
360-degree viewing angle
Night vision
real-time alerts on your phone
Best 4G Panoramic Dash Cam
Shizhen Panoramic Dashboard 4G
4-Channel Dash Camera
The next 4g dash cam model we want to share with you here in this article is the Shizhen Panoramic Dashboard 4G model. One of the main features of this dashcam is that it comes with the 360°panoramic DVR with four camera lenses in total. You will get the front, back as well as left and right coverage, so there will be no blind zones.

Built-In Wifi And Connectivity
With this 4g live dash cam you will get the built-in wifi as well as the 4G SIM card. That way you can enjoy surfing online no matter where you are driving. You can also easily connect this dashcam to your smartphone. All you have to do is download the app on your phone after which you can download, live stream, playback and share the videos from your phone.
Safety And Warnings
Aother benefit of this dash cam is that it comes with the Advanced Driving Alarm System or ADAS for short. This feature is a very useful alarm system that keeps you safe when driving. It warns you if you are driving to close to the car in front of you or if you are starting to drift out of your lane.
What Accessories Do You Get?
With these front and rear camera, you will get the 6m extension cable, one 1.5m right zone camera with the 3m extension cable, 1.5 left blind zone camera with the 3m extension cable, 1.9m GPS antenna, 3m long power cable, base support and two of the double side tape for the base.
Features:
360°panoramic DVR
four camera lenses in total
Advanced Driving Alarm System
Equipment is included
Falconeye 4G Dual Dash Cam
Camera Features
Another one of the 4G dash cams is the model by the brand Falconexe. It is a dual dash camera that is perfect for uber to taxi drivers because it comes with the front and inside the camera. Both cameras record in 1080p resolution at daytime and nighttime. The second camera can be placed on the rearview mirror or inside of the vehicle.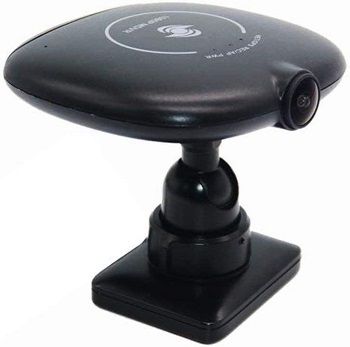 Connectivity
With this dash camera, you can use the built-in wifi or 4G/3G sim card. You can share the wifi hotspot with other devices in your vehicle. It can connect to laptops, iPads, tablets, and smartphones and it supports both iOS and Android devices.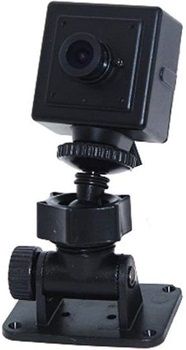 Memory And Storage
All of the recorded videos are saved on the SD memory card. Once they are saved they are also protected and locked so they cannot automatically be deleted. The memory card isn't included but it supports up to 512 GB memory card. That is about 110 hours of footage.
Features:
1080p resolution
Dual cameras
built-in wifi and 4G/3G sim card
Best 4G Dash Cam Full HD 1080p
Podofo Dual Dash Cam
Front And Rear Camera Specifications
The next live dash cam we are going to mention is the Podofo 4G dash camera. It is a dual camera that has a front and rear lens. The front camera is the 6G/1R, while the rear is H62 with the 1280P x 720P resolution. It also includes the photosensitive element, which provides a high-quality image on cloudy days or in low-light conditions. The front camera also has a panoramic fisheye lens which allows you to film the road in front and cabin in 5 directions at the same time.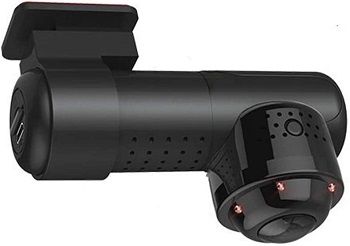 Buil-In G-Sensor
The G-sensor that comes with this 4G dash camera looks all of the footage recorded at the time of an accident. That way it prevents the loop recording feature to overwrite them when the memory gets full. You can also manually lock files through the app on your phone.
24/7 Parking Mode
The dash camera will automatically turn on and start recording when any motion has been detected surrounding your parked car. That way you can be sure that your car is protected at all times no matter where you parked it. You can wirelessly connect it to your phone and monitor everything through the app.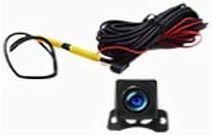 What's In The Package?
Aside from the car DVR cam recorder, you will also get one car charger, 3M super glue, retail box as well as the user manual with all of the instructions. Podofo also provides you with a 30-day money-back service and a 12-month replacement. For all additional questions, you are welcome to contact the customer service via email.
Features:
220-degree panoramic view
Front and rear camera
12-month replacement
Best Satellite 4G Dash Cam
Rexing 4G Satellite Dash Cam
The next live dash camera we are going to mention is the Rexing Navigator dash camera. This one comes with the 4G satellite GPS and it is suitable for Android and iOS devices. You will get a fast and accurate routing within Google maps. With it, you also get a full-frame 7-inch IPS touch screen with a mirror mode.
Camera Features
You will get a dual-channel dash camera that records all of the footage in FHD 1080p resolution. You have two options where to mount the rear camera- you can do it inside of the car or on the rear-view windshield. Both cameras come with the 170-degree viewing angle and 6-glass lens that captures sharp images even at night. Some other features these two cameras offer are Loop recording, Emergency recording, and WDR technology.
Remote Monitoring
One of the great features that come with this dash cam is that it supports live streaming anywhere in the US. You will get the built-in wifi which you can share with your passengers. That way you can transfer videos between devices via the mobile app. Aside from the wifi, you will get the 4G+3G network data to plan included.

What's Comes In The Box?
With the Rexing S800 dash cam, you will also get a rear camera with the extension cable, 3M adhesive mount, one year 4Gdata plan sim card, in-car power cable which is 12 feet long and the user manual with all of the instructions. You will also get an 18-month warranty from the day you purchase this dash camera.
Features:
7-inch IPS touch screen
FHD 1080p resolution for both cameras
4G+3G network data plan included
WDR technology
18-month warranty
Conclusion: What Is The Best Dash Cam With Live View Currently Available On The Market?
It was hard to choose only one dash camera as the best one in the 4G dash cam category. That is why we chose two. The first one is the Rexing 4G dash cam model and the second one is the Podofo dash cam. They both offer the high resolution of the footage and wide-angle lenses. You can get live notifications through the apps on your phone and therefore you can watch live streaming videos no matter where you are.
If you are more interested in 360 car cam models, check out this article where we gathered the top five models. If you want more options on the dual dash cam models, we also have an article where we review top models in that category. To read the dash cam buying guide and some of the top models in different categories, take a look at our best dash cams article.