Are you looking for a mini dash cam that you can use in your car without it taking up too much of the space on your windshield?
You came to the right place!
Here, in this short buying guide, we bring you all of the benefits that come with small dash cams. You can also read more in-depth reviews on the top five most popular models in the mini camera for the car category. We hope this article will be helpful and will shorten the amount of time you spend searching for the perfect model.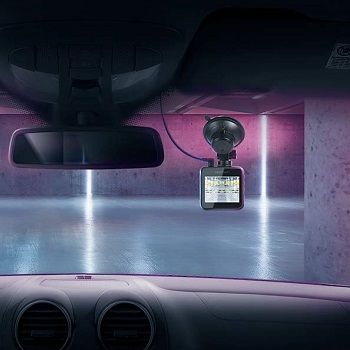 Things To Know When Buying A Small Camera For Car
Why Should I Get A Small Dash Cam For Car?
When it comes to dashcams for your car, small ones are always a better option. The reason for that is the fact that you will need to mount them onto your windshield for it to record the road in front of you. The smaller the camera in size, the less space it will take up and it won't distract the driver. They are also more hidden, so nobody else will able to tell you to have a dash cam mounted to your windshield.
What Are Some Of The Features Best Small Dash Cam Should Have?
Except for the smaller dimensions you should look for a high-resolution lens and a wide viewing angle. Also, one benefit is the night vision mode that allows you to take good quality pictures and videos even in low lighting. Some additional benefits that are always good to have are GPS, Wifi, parking monitoring options, etc.
What Are The Best Mini Dash Cam Brands?
Almost all of the most popular dash cam brands have at least one if not more than one mini dash cam model. Some of them are Xiaomi mini dash cam, Toguard mini dash cam, DDPAI mini dash cam, Crosstour mini dashcam, Apeman mini dash cam and a few others. If you are curious to know which ones we chose to review, read this full article.
Best 5 Small & Mini Dash Cam Reviews
Best Small Hidden Camera For Car
Garmin Dash Cam Mini
Small And Compact In Size
The first mini dashcam we are going to mention is the Garmin mini dash cam. This one has the size of car keys but is reliable and automatically records all of the incidents. When you mount it on the windshield of your car it is almost unnoticeable. The dimensions of this small dashboard camera are 1.2 x 2.1 x 1.1 inches and it weighs less than one ounce.
Automatic Recording And Saving
It comes with the 140-degree wide viewing angle and all of the footage is recorded in 1080p resolution. All of the footage is automatically saved on the SD card which isn't included. It supports micro SD cards of 8 GB class 10 or faster.
Convenient Connectivity
Another two benefits of this Garmin dash cam mini are the built-in Bluetooth technology and the Wifi connectivity. You can connect it to your smartphone and download the Garmin Drive app on it. That way you can view, edit, download and share the footage no matter where you are through your phone. You also gave the ability to automatically sync up to 4 different Garmin mini dash cams on your smartphone by using that app.
Set It And Forget It
This Garmin dashcam mini is super easy to install before you start using it. All you have to do is mount it behind your rearview mirror. After you have mounted it you need to plug it into the vehicle's power source. It will automatically start recording and saving all of the videos after that.
Features:
140-degree wide viewing angle
Records in 1080p resolution
Easy installation
Best Mini Car Camera 1080p Full HD
APEMAN Mini Dash Cam
Small But User-Friendly
Next, the best small video camera for a car we are going to mention in this article is the Apeman dash cam 1080p full HD mini car driving recorder. This one comes with a mini design that is easily hidden behind your rear mirror. The dimensions of this small dash cam are 2 x 1.6 x 0.4 inches and it weighs about 11 ounces. It is also super simple and easy to operate which is another benefit.
High Resolution And Night Vision
It comes with the 1080P Full HD recording lens and a 170-degree wide-angle which has great coverage of three lanes at the same time. Due to the advanced sensor, the f/1.8 large aperture, and the Wide Dynamic Range, it can record full high-definition recordings during the day and the night. It also features a high-end processor that records at 30 frames per second.
Loop And Emergency Recording Options
Due to the Loop Recording feature, this dash cam can overwrite the oldest videos with the newest ones, so that the memory card never gets full. But with the G-sensor feature, in times of shock or collisions, the videos will be locked and therefore they can't be overwritten later on.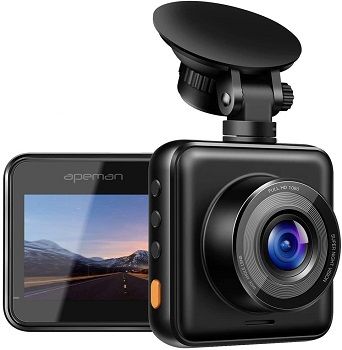 Easy To Install And Use
It takes only two minutes to unbox and install this Apeman mini auto dashcam. All you have to do is mount it to your windshield and plug it into a power source. It starts recording automatically once the engine is turned on. It is easy to use due to the simple buttons. You will also get a complete set of accessories for your immediate use.
Features:
mini design
170-degree wide-angle
1080P Full HD recording lens
Accessories included
Best Mini Surveillance Camera For Car
Crosstour Mini Dashboard Camera Recorder
Full HD And Night Vision Mode
Another model on our best mini dash cam list is the Crosstour in-car dash cam mini 1080p. It comes with the full 1080p resolution and a 170-degree viewing angle that covers 4 lanes at once and has no dead angles in front of your car. Due to the combined F1.8 super big aperture and unique WDR technology you will get a perfect night vision recording.
Small Surveillance Camera For Car With Parking Mode
With this small dash cam, you will get the Parking mode which automatically turns on and starts recording a video when the motion was detected near your parked car. That way it always protects your car from being damaged or stolen. The G-sensor will automatically lock those files so they cannot be overwritten.
Easy Set-Up
Before you use this dash cam you will have to set it up. But it is super easy, all you have to do it mount it to your front windshield and connect the car charger. You will also have to insert the micro SD card which isn't included in the package. After that, you can simply start the car and the camera will automatically start recording.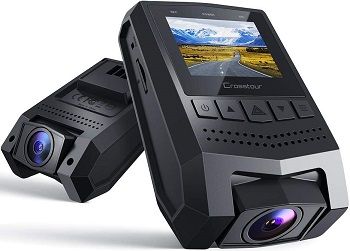 Recording Features
With this dash can you will get the built-in G-sensor that locks the footage taken hen your car is parked, but also the one which was recorded in times of shakes or collisions. All of the unlocked footage can be overwritten with the Loop Recording feature.
Features:
170-degree viewing angle
4 lanes at once
8 super big aperture
WDR technology
Parking mode
Best Mini Spy Camera For Car
DDPAI Mini Dash Cam
Crystal Clear Recording
The DDPAI mini 1080p HD dash camera is another model on our best small dash cam for the car list. This one comes with the high-performance Hisilicon Hi3516C chip and OV2735 Sensor which allow it to record all of the videos in 1080P resolution. It has a wide viewing angle that can capture what's happening in 4 traffic lanes at once. With the Wide Dynamic Range video system, you can capture every detail no matter if it is daytime or nighttime.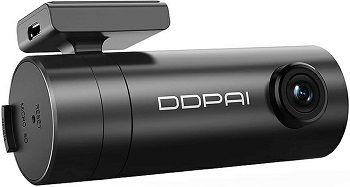 Discreet Design
This small dash camera has dimensions 3.4 x 1.4 x 1.7 inches and weighs less than 2.4 ounces. With such low-profile design, it is well hidden and almost no one will be able to detect it. You will also get the USB interface on the bracket instead of the camera which makes the wiring more beautiful without the ugly tail on the dash cam.
Safe And Stable
The power source for this dash camera is the included dual port USB car charger as well as the built-in supercapacitor instead of the battery. The supercapacitor has great heat and cold endurance. The operating temperature is between -22℉ and 176℉. Therefore, you can use it in any climate. It also gases a longer lifetime than the standard battery technology.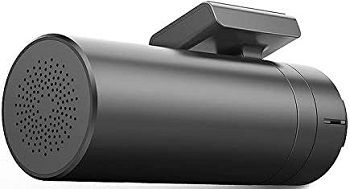 What's In The Package?
Aside from the DDPAI mini dashcam, you will also get the dual USB car charger and the 3.5 meters long micro USB cable, spare 3M adhesive tape, pry tool and the user manual with all the instructions for the installation and use. You can easily set up this small spy camera for the car by using the included 3M pads. As soon as you start your car it will start recording. You can connect it to your smartphone's DDPAI app via the built-in Wifi and use your phone to playback, download and share videos fast and easy.
Features:
Hisilicon Hi3516C chip and OV2735 Sensor
1080P resolution
operating temperature is between -22℉ and 176℉
supercapacitor instead of traditional battery
Best Wide Angle Mini Dash Cam
TOGUARD Mini Dash Cam
Camera And Screen Features
The last small dash cam for a car we are going to mention is the Toguard mini dash cam full HD 1080p. This one comes with the 1080p video resolution and 170-degree wide viewing angle so it captures all of the details of the 3 lanes in front of you. It comes with the 2.45'' screen that lets you see what is being recorded at the moment.
Motion Detection
The motion detection feature records 10 seconds each time it is activated which makes the recording intermittent. You will also get a built-in parking monitoring feature that will record a short 30-second video when the motion was detected next to your parked car. The video will be locked and automatically saved and you can later use it for an accident claim.
Package List
In the box, you will get the Toguard full HD 1080p mini dash camera, a mini USB cable, car charger, user manual with all of the instructions, suction cup mount, four of the cable clamps and a crowbar. The SD card is not included, but this dash cam supports micro SD card up to 32 GB class 10 or above.
Easy To Set Up
All you have to do before you start using this dash cam is to stick it behind the rearview mirror. You can do that by simply using the included suction cup mount. If you have any questions about this product you can ask the customer service via email. You will get the reply within 24 hours.
Features:
170-degree wide viewing angle
45'' screen
Easy installation
Conclusion: What Is The Best Small Dash Cam Model Currently Available On The Market?
Even though there are many min dash cam for cars on the market, we chose two as the best ones. They are the DDPAI mini dashcam model and Crosstour mini dash cam model. They both come with 1080p lenses and 170-degree viewing angles as well as night vision mode for clear recording even at nighttime. You also get all of the accessories and equipment needed for the installation included in the price. Their small size makes them almost unnoticeable on the windshield of your car.
If you are interested to read more about the best-hidden car cameras, check out this article. We also have a short buying guide on the best car view mirror cameras if you are interested. In the best dash cam article, you can find up to 20 different dash cam reviews in different categories.