Are you thinking of buying one of the Garmin dash cams for your car?
Then this is the article for you!
In this short buying guide, we gathered our top five Garmin dash cam models to share with you. We bring you a detailed review of all of those models with all of their specifications and features. We hope that after reading this article you will be able to choose the best model for yourself!

Things To Know Before Buying A Garmin Dash Cam
About The Brand
Garmin Ltd. is an American multinational technology company that was founded in 1989 by Gary Burrell and Min Kao. The company was started in Lenexa, Kansas, United States, but nowadays its headquarters is in Olathe, Kansas. They specialize in producing electronics, navigation and communication products.
What Products Do They Offer?
Their products include products used in aviation, marine, fitness, outdoor, and automotive products. They have a mission to create superior products that are an essential part of their customers' lives. They are known for their smartwatches, activity trackers and dash cameras. In this article, we are going to focus on the Garmin dashcam models.
Where To Buy Garmin Dashcam?
Their products can be bought in physical stores in the US, but also online, which we recommend if you aren't from the US. They have their online shop, but also many retailers offer their products online. One of the best places where you can find a big variety of models is Amazon. com. We also made sure that all of the models reviewed in this article can be found there.
Best 5 Garmin Dash Cam Reviews
Best Garmin Dash Cam Mini
Garmin Dash Cam 45
Discreet And Compact
The first Garmin dashcam we are going to review in this article is the Garmin 45 model. It is an extremely small and discreet car camera that you can magnetically mount on your windshield. It captures high-quality 1080p video recordings as you drive and works even in low-light conditions. With the wide-angle leans the entire road is captured, even the sides of the road.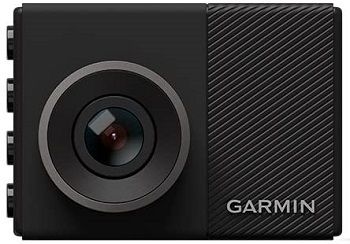 Connects To Your Smartphone
Another great thing about this Garmin dash cam 45 models is that it has built-in wifi which means you can connect it to your smartphone and sync videos. All you have to do is download the free VIBR app on your phone. It makes it much easier to share videos with others this way.
GPS-Enabled Camera
A GPS is also included with this Garmin dashcam 45. Another benefit of this model is the G-sensor which automatically saves all of the footage as well as their location. That way later you can find all of the footage easily.
Alerts And Warnings
The great thing about this Garmin mini dash cam is that it will give you alerts whenever you start to stray from your lane. You will also get warnings when you are driving too close to the car ahead of you. The third type of warning you will get with this product is the red light and speed camera warnings.
Features:
high-quality 1080p video
small in site
GPS included
 Best Garmin Car Camera
Garmin Dash Cam 66W
Video And Storage
Next Garmin dash cam review is on the Garmin dash cam 66w model. This one comes with the extra-wide 180-degree viewing angle camera and captures the footage in 1440P resolution. Due to the Clarity HDR™ feature, it can capture every detail even in low-light situations. All of the videos are automatically saved on the micro SD card, which however isn't included.
Dash Cam Automatic Sync
You can connect up to four of the Garmin 66 dash cams at the front, back and sides of your vehicle. That way you are going to get complete 360-degree coverage. You can also download the Garmin Drive app on your smartphone to create a "picture-in-picture" video from any two perspectives at the same time. Another benefit is that you can use the GPS from your phone to determine the exact location where each event has occurred. The app also makes it easier to share the video with others.
Drive With Increased Awareness
Another benefit of the Garmin 66w dashcam is that you get forward collision and lane departure alerts. Also, there are "Go" alerts that also enhance the awareness of the driver.  In some areas, you also get a red light and speed camera alerts, which can be updated at any time.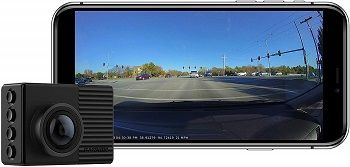 Voice Control
The voice control feature allows you to save a video or a picture, start recording or stop recording and many other things by just using your voice. It is available for English, French, Italian, Spanish, German and Swedish speakers.
Features:
Voice control
connect up to four dash cams
180-degree viewing angle
1440P resolution
Receive constant alerts
Best Garmin Parking Mode Cable Required Dashcam
Garmin Dash Cam 65W
High-Quality Camera
Another one of the Garmin dashcam models is Garmin dash cam 65W. This is another one of the compact and discreet models that can easily be mounted on your car. It comes with a high-quality 2.1-megapixel camera that records all of the videos in 1080p resolution. The viewing angle of the camera is around 180-degrees.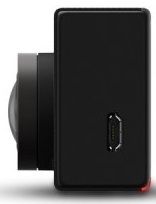 Voice Command Feature
To keep your awareness on the road ahead of you, this Garmin 65 dashcam offers a voice control feature. That means you will be able to start and stop the recording, take pictures, save videos, etc. just by using your voice. It is available for English, French, Italian and German speakers.
Non-Stop Recording
With this Garmin dash cam, you don't even have to worry about starting or stopping the recording. You can simply plug it into a power source and it will automatically start recording as you start driving. It also automatically saves all of the footage, which can be used as evidence in case of any accidents.
G-Sensor Alerts
Due to the G-sensor feature, you will be able to know the exact location for each recording. You will also get warnings when you are driving too close to the vehicle in front of you or when you start drifting out of your lane. Plus, in some regions, you can also get a speed camera and red light camera alerts as well.
Features:
180-degree viewing angle
1-megapixel camera
Voice command
G-sensor
Best Garmin Dash Cam Bundle
Garmin Dash Cam 46 Bundle
Equipment Included
The next product on our best Garmin dashcam list is the Garmin dash cam 46 model. This one comes as the whole bundle with all of the accessories included in the price. Aside from the dash camera, you will get a 32 GB microSD card, power bank, USB car charger as well as the wall charger.
Camera Features
This Garmin dash cam comes with a 140-degree wide lens that covers the entire road in front of you as well as its sides. All of the videos are captured in 1080p HD resolution. They are all automatically recorded by also saved. It can capture the smallest details, even in the low-lighting conditions.
Alerts For More Protection
You will get warning alerts when you start drifting out of your lane as well as when you are coming too close to the car in front of you. You can also get alerts for the red light camera and speed camera which you can update via the Garmin Drive app. When you connect this camera to your phone you will be able to sync, edit and share all of the videos.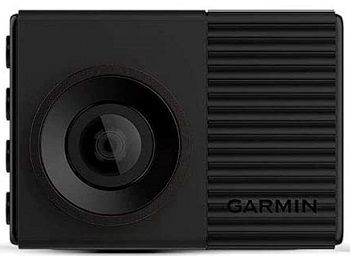 Parking Mode Feature
Another great feature that comes with this model is the Parking mode. It monitors your car's surroundings when your car is parked. Once a motion has been detected it will automatically start recording. It requires the Garmin parking mode cable which is sold separately and we recommend you get it installed professionally.
Features:
140-degree wide lens
Equipment included
1080p HD resolution
Parking mode
Garmin Dash Cam 55
Small in size
The last Garmin dash cam we are going to mention is the Garmin dash cam 55 cam model. This one is extremely small and almost unnoticeable when you mount it on your windshield. The dimensions of this product are 2.2 x 1.4 x 1.6 inches. It comes with the GPS function to determine the location of each recording.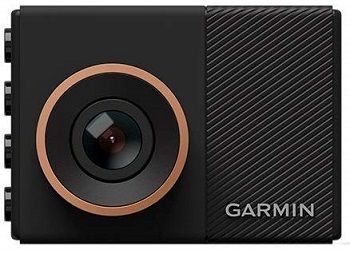 Camera specifications
You will get a 3.7-megapixel camera with 1440P video capture which works in high and low lighting conditions. The Garmin dash cam 55 model has a wide-angle lens so it can capture all of the details on the road and its sides. The 2.0″ LCD is also included and on it, you can watch the recorded footage.
Control It with Your Voice
There is a voice control feature on the Garmin 55 model which allows you to set everything with your voice and keep your hands on the wheel. You can just simply say 'OK, Garmin' to save video, take a picture, start/stop audio recording, etc.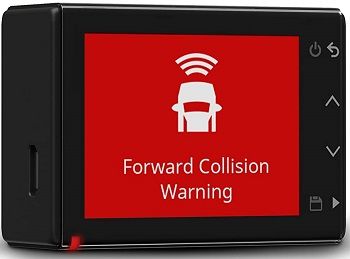 Connect It To Your Smartphone
You can also connect this Garmin dash cam 55 model with your smartphone. That way you can wirelessly sync videos to your smartphone. All you have to do is download the free VIRB app on your phone. It also makes it easier to share all of the footage with others.
Features:
1440P video capture
7-megapixel camera
Voice control
extremely small
Garmin Dash Cam Manual And Instructions
All of the instructions on how to set up and how to use a Garmin Dashcam are included in the user manual. Manual for each model can be found on the Garmin's official website. This particular one is the Garmin dash cam 55 manual, which is also for a few other models.
Conclusion: What Is The Best Garmin Dash Camera Available To Buy At The Moment?
After reviewing the top 5 dash cam model by the brand Garmin, it wasn't easy to choose only one as the best one, that's why I chose two. In my opinion, two of the best models are the Dash Cam 65W model and Dash Cam 55. Both of these models come with high-quality camera lenses and have a wide viewing angle for good coverage of the road. They are small in size and don't take a lot of space on your windshield.
If you are interested to find out all about the best wireless dashcam models, check out our article where we reviewed the top 5 models. Also, if you are interested in 360 car cams we suggest looking into this article. All about different best dash cam models divided into different categories, read in this article.