Dash cameras are today's best friend in a car. Whether you want to capture a breathtaking view while driving or you need evidence of what happened in the car accident or maybe car theft, dash cams are the solution.
Today I will present to you dash cams from the Chinese brands Yi and Xiaomi. If you want to learn more about them, read my Yi and Xiaomi dash cam review&guide.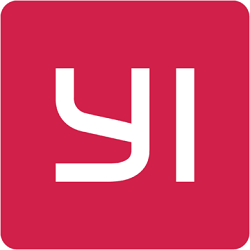 Yi Dash Cam: Basic Information
Who Is Yi Technology?
Xiaomi Yi was founded in 2014 in Shangai, China. It was originally branded by Xiaomi, but the company split in 2016 and dropped the "Xiaomi" in their name. Xiaomi still has a large stake in Yi. The company makes cameras and computer vision technologies.
Xiaomi Yi Dash Cam
Yi's first HD car dash camera was branded by Xiaomi Yi. After the release of Yi, the brand Xiaomi Yi gets more and more independent and brands by their own name, Yi Technology.
Yi Technology is the 2017 Red Dot Award winner for Product design and the 2018 DISTREE EMEA Smart Tech Diamond Award winner.
Connection Between Xiaomi And YI
Xiaomi is a Yi's investor and shareholder. The two companies work closely for the Chinese market products. The starting point of the separation of these two companies began in 2016 when Yi Technology took their separate way in both business and brand name.
Where To Buy Yi Technology
Xiaomi products can be bought in the Xiaomi stores in over 80 world's countries and regions. For online shopping, we recommend Amazon as a top-reliable online seller. Discounts and coupons are a lot of times available on Amazon too, so check that out if you're planning on purchasing something!
Yi TechnologyPrice Range
Yi CEO San Da says that people today want better products, cheaper prices, and better service. He claims that these features are universal for Yi products. "Made in China" used to be a synonym for the low-quality, but Yi Technology proves otherwise. High-quality products go together at cheap prices!
Yi Customer Support And Warranty
Yi Technology products come with the 1-year warranty from the date of delivery. In that period there are options for repairing/replacing the product or refunding the money.
If you are not satisfied with the product in the 30 days after purchasing it, you can simply return it for the full price of purchasing.
Best 4 Yi And Xiaomi Dash Cam Review
Yi Dash Cam
The Battery Charger And WiFi
To charge your Yi dash cam, there is a battery charger. It is a USB charger cable that you simply plug into your Yi car camera.
Your Yi dash cam is connected to your phone via an app. SD card is dash cam's internal memory which shows on your app.
Advanced Driver Assistance System And Forward Collision Warnings
ADAS helps you stay in the car lanes. When you come close to lane, Yi dash cam alerts you. You can turn that feature off if you are crossing the car lanes on purpose if you don't want it to make alerts.
The ADAS system is paired with forward-collision warnings to help you keep a distance from a car in front of you.
Yi Dash Cam Resolution And G-sensor
The standard resolution of the Yi dash cam is 1080P@60fps Full HD. You can manually switch the resolution to 1296P@30fps Super HD.
The G-sensor automatically activates when the collision or bump happened. It films 10 seconds clips before and after the bump.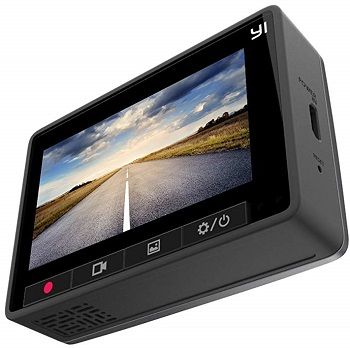 Loop Recording
When using the Yi car camera app, you can watch the footage in sections. When you want to delete or share one of the parts od the video, you can simply do that because of the loop recording function. You can also download the clips in high definition or standard definition.
It saves three-minute clips and prevents the overwriting new footages over the oldest ones.
Features:
ADAS, forward collision warnings
1080P@60fps or 1296P@30fps, 165°ultra wide-angle
Loop recording, G-sensor
WiFi
7″ TFT LCD
Yi Ultra Dash Cam
2.7K Resolution
Yi Ultra dash cam has an exceptional image quality with the 2.7K resolution, which is twice as clear as 1080P Full HD. There are also 1440P, 1080P, and 720P options.
The camera has a 140° wide viewing angle that covers three lanes view.
The maximum pixel resolution is 2688 x 1520 pixels and 30fps.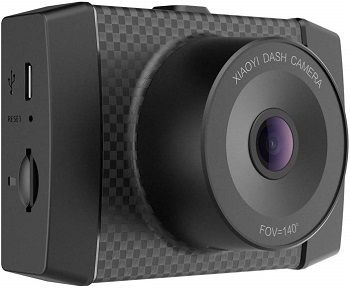 HD Night Recording
Paired with 2.7K resolution that works well at night, Yi Ultra has a glass lens with F/1.9 aperture. This high sensitivity light sensor makes great night footages.
3 Axis G-control And Voice Control
Yi Ultra dash cam has the ability to lock the footage in the case of collision, or if you press the button. This feature is called automatic emergency recording. You can also activate it by using your voice. For example, you can say "Yi take a photo!" or "Yi start recording!". It sometimes won't work if it is very noisy inside your car.
Features:
7K@30fps, 140° wide viewing angle
3 axis G-control, voice control
WiFi, Yi dash cam app
400mAh battery
Yi Mirror Dash Cam
Dual HD Recording
Yi Mirror dash cam comes with dual HD recording. The front camera has a 138° viewing angle and a 1080P@30fps Full HD. The rear camera has a 120° viewing angle and a 720P@30fps HD.
You can view the front and the rear camera on the 4.3 inch LCD screen at the same time.
Driver Fatigue Alerts
After two hours of continuous driving, the Yi Mirror dash cam will alert you. This option can only be closed manually, so it keeps you from sleeping while driving.
Rear View Mirror
This camera is placed where the rearview mirror is and replaces it. When you are parking your car in reverse, your Yi Mirror dash cam shows you the back of your car on the screen, and you can safely park without the fear of bumping into something.
3 Axis Sensor Emergency Recording
Yi Mirror dash cam has a built-in 3 axis sensor to detect the collision. If it happens, the camera captures the moment it happened and also the moment leading up to it. The footage is locked up from loop recording, and safe from overwriting.
Features:
Front: 1080P@30fps, 138° viewing angle, back: 720P@30fps, 120° viewing angle
Driver fatigue alerts
3 axis sensor, emergency recording
WiFi
Xiaomi 70 Mai Dash Cam Pro
70 Mai Camera
The camera lens captures the videos in 1944P@30fps which are the double of 1080P Full HD. It has a 6 layer glass lens, Sony IMX3655MP sensor, F1.8 aperture. This Sony sensor is new in the dash cam world. 70 Mai Pro comes with a 140° wide viewing angle.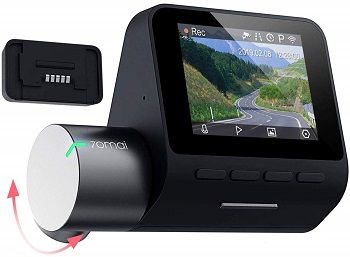 Dual-port Charger
Xiaomi 70 Mai Pro solved the problem with the USB port being busy and don't have a port to charge your phone. The dual-port charger seems very practical!
Parking Mode And G-sensor
70 Mai dash cam pro comes with the parking mode. For the installation of it, you will need a hardwire kit. Don't be afraid of it as it is very simple. You only need to connect the wires and tuck them in the car roof to not be visible (do that while the engine is off).
When the collision is detected, 70 Mai Pro dash cam starts the recording with the help of a G-sensor. You can manually adjust the collision sensitivity from low to high.
Advanced Driver Assistance System And GPS
For the activation of the advanced driver assistance system, you need to have the GPS system in your Xiaomi 70 Mai Pro. It helps you drive safely by alerting you of crossing the road lanes and coming too close to the car in front of you. It surely prevents car crashes and is recommended to have.
Four Voice Commands
70 Mai Pro has a built-in four voice commands. Those are: "Take a picture!", "Record a video!", "Turn off the screen!" and "Turn on the screen!". They are simple to use and very practical. Besides the voice command, you can just press the button instead.
Features:
1944P@30fps, Sony sensor, 6 layer glass lens, 140° wide viewing angle.
Dual-port charger
Parking mode, G-sensor
4 voice commands
ADAS, loop recording
Conclusion: Do You Need Yi Or Xiaomi Dash Cam?
If you are looking for a dash cam that is a great value-for-money and has great and simple characteristics with a Full HD, Yi dash cam is the answer. For the more sophisticated camera with features such as voice commands and parking mode, there is Xiaomi 70 Mai Pro dash cam.
If you don't think this is the camera for you, read my post about the best dash cam models, and maybe you will. You can read about car view mirror cameras here, and also about hidden car cameras.