Do you want to record your rides so you can use the video as evidence?
Then you should think about getting a G sensor dashcam.
In this article, you can read what G sensor dash cams are and specifications of the 5 best G sensor dash cams on the market. I will also write on how to use them and what dashcam features might be useful to you.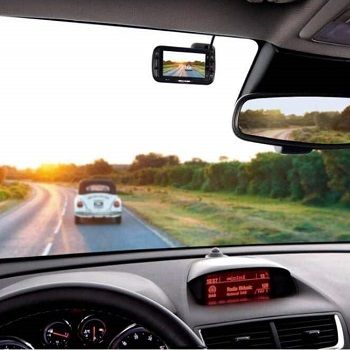 Advice On Buying G Sensor Dash Cam
What Is A G Sensor?
A G sensor in dashcams is a built-in chipset that detects the direction and speed of the vehicle. If any sudden movements occur, thanks to this sensor the camera will mark the recording so it can't be automatically deleted or overwritten. This can be useful if you don't check the memory so often, but you need that piece of evidence when the accident happened.
How To Use G Sensor Dashcam?
A G sensor dashcam can be used in different settings. The sensor can be set to high intensity so it can detect even the slightest change on the ride. There is also a lower setting that might only detect if something hits a car. This camera can be used in driving or in a parked car to alert you if anything happened to your car while you were gone.
Problems With Using G Sensor Dashcam
While using G sensor dashcam, you will see that it might flag more videos than you thought it would. This is because the high-intensity setting can activate the G sensor even when you cross speedbumps or potholes. You might have to look for that piece of video in another folder, but the G sensor can also be turned off in driving.
What Characteristics Are Important?
If you're looking for a G sensor dashcam, you should mind that it has a good image quality. It can be important to have good night vision if you regularly drive at night. Night vision can also be used in the parking mode and that's another characteristic to look for. It can be useful to have a dashcam with a big memory and good connectivity.
Where To Buy G Sensor Dashcam?
You can buy a G sensor dashcam online and Amazon.com has a great range of prices and quality of dash cams. Prices range from 50$ to 500$ for good G sensor dash cams.
Best 5 G Sensor Dash Cams
Best Cheap Voice Control G Sensor Dashcam
70mai G Sensor Car Dashboard Cam
Great Image Quality For Good Visibility
The 70mai G sensor dashcam has a Full HD resolution which makes objects in the videos easy to discern. This can serve well in case you want to read a license or just have good quality videos. It also has night vision so it can make quality videos even at low lighting.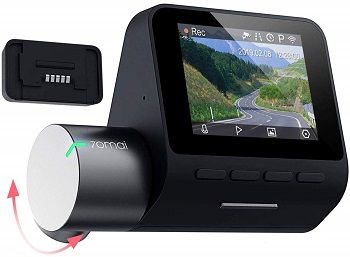 Wi-Fi And GPS Connectivity
With Wi-Fi, you can connect to your phone and control the camera through an app. There you can download videos and change settings. It can be used on iOS and Android systems. This G sensor camera has a GPS module that can be mounted on the camera.
Voice Control For Easy Use
During the drive, you can't manage the camera and its controls. That's why this camera has voice control. Also, the setup is easy to follow as it works on principle plug-and-play. Camera's app interface is user-friendly and anyone can manage it.
Parking Monitor For Safety
Even when you are not around your car, something can happen to it. Parking monitor on a dashcam makes sure you get the footage of what happened while you were away. This camera can be left in the parking mode and you can even get flagged videos because of the G sensor.
Loop Recording And Memory
You need to have enough free memory if you want to use your camera constantly. This camera has a loop recording to solve the problem with the memory and that way it doesn't even have to stop recording. It supports micro SD cards with a capacity of max 64GB.
Features:
Night vision and parking monitor
Voice control for driving use
Cheap price for the budget
Best GPS Dual G Sensor Camera
BlackVue New DR750S-2CH Dashcam
Plenty Of Features
Firstly, this camera supports high-capacity memory cards even up to 128GB which is plenty of memory. It has a Full HD resolution and if you have a 128GB SD card, it can save up to four weeks of constant recording in that resolution. This camera owns a possibility of BlackVue-Over-the-Cloud which means you can save the data directly to the cloud and check on your car whenever you want to.
BlackVue dashcam uses its mobile app and software for personal computers which are easy to use. It also has a built-in GPS module and a G sensor. The front camera records at 60fps and the rear at 30fps. The package comes with the Power Magic Pro recorder and 128GB SD card.
Built-in Microphone To Save Audio
This dashcam with gravity sensitivity has a built-in microphone to detect sound. Audio in the recording will make it easier to detect what happened and the file can be more interesting. BlackVue G sensor dashcam also has voice guidance and it can be turned on or off in the app settings after you've connected to the camera's Wi-Fi or over the computer when the SD card is in.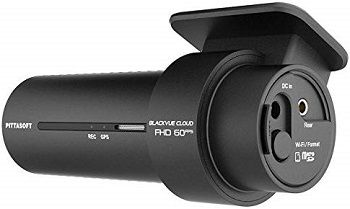 Motion Detection And Full Body Rotation
Unlike many other dash cameras, this one has motion detection sensors. While a car is parked and you leave the parking mode on, this feature will allow it to detect any motion around the car and it won't have to constantly record the video. This is a dual camera, but it can be rotated in any direction so you can record any angle that you want.
Emergency Battery For Saving In Powerless Situations
This G sensor dashcam has an emergency battery. It can be great in situations when your car is parked and it suddenly loses power. This means the camera will successfully manage to save the video of the moments before and after the power loss and you could see if it's anyone's fault.
Features:
360 degrees body rotation
Audio recording for better videos
Emergency battery as a plan B
Motion detection
Best Compact Gravity Sensing Dashcam
Nextbase 222 Wireless Dashboard Camera
One Of The Cheapest On The Market
Considering the price and all the features that this gravity sensing camera provides, it is in a price range of the cheapest ones. It gives a lot for that price and that makes it a smart buy. It doesn't have too many of the features, but the ones it has are enough to be sure that you will have a video recording in any case.
Compact And Lightweight Design
It is very well designed and easy to mount on the windshield of your car. it is compact and doesn't weigh much. The camera doesn't need to be plugged in so you can easily fit it for each ride if you don't want to leave it in the car while you're not around. And if you want to plug it in, there is a long power cord that can be hidden because of how long it is.
Good Video Resolution
With the Full HD resolution, this G sensor camera is in the ranking of higher quality cameras. Recording takes place at 30fps and the camera records high-quality videos and pictures. The manufacturer claims that Nextbase 222 reads license plates.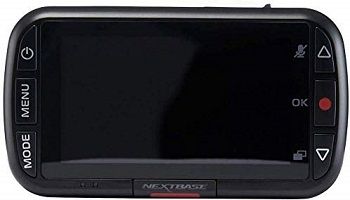 Intuitive Interface
The camera mounts quickly with the Click&Go PRO Mount that allows easy setup and removal of the camera. The app that comes with the camera is easy to use just like the mounting process.
G Sensor And Parking Mode
With the G sensor, you can be sure that the footage during driving will be saved and won't be erased if it's a video of when the accident occurred to your car. When the G sensor activates, it triggers an auto-saving mode and a few minutes before and after the accident will be flagged as unerasable. You can safely leave the car and the camera on while you're away because the Nextbase 222 has a parking mode feature.
Features:
Click&Go PRO power mount
Wide viewing angle
Full HD resolution
5" LED HD IPS display
Intelligent parking mode and G sensor
Best Infrared Night Vision G Sensor Dashcam
Vantrue N2 Pro Dashcam
Dual Camera Image Quality
As a dual camera, N2 Pro captures both inside of the car and the front. The front camera has a 2.5K resolution at 30fps or can be adjusted at lower Full HD resolution and 60fps to capture the license plate characters. Both cameras can work in Full HD resolution if they are both turned on.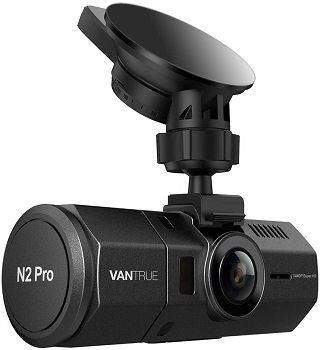 Enhanced Night Vision
With four infrared LED lights, this G sensor dash cam can capture pictures of good visibility even in dark. This camera has a Sony IMX323 sensor for improving night vision and an HDR system for balancing the level of light and dark in the video.
Parking Mode And Auto Recording
N2 Pro dashcam with gravity sensing has a motion detection sensor that will turn on auto recording. Both the front and the inside camera can initiate recording. The parking mode will automatically turn on after you've parked your car.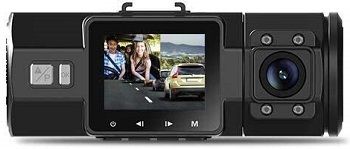 Higher Memory Capacity
The camera doesn't come with a memory card, but it supports the biggest ones on the market. It can read and write on memory cards even up to 256GB. With an 18-month warranty, you get fast replies and support.
Time Lapse And Loop Recording
The time-lapse option allows you to save memory space if you're on a road trip for several weeks. In that case, it captures only frames, but it can also record any event that happens during a long period.
Features:
Infrared night vision
Parking mode
Time-lapse for saving space
Higher memory capacity
Best Cheap Wide-Angle G Sensor Dashcam
YI Smart Dash Camera
Ultra Wide-Angle Recording
This camera uses a lens that allows us to see 3 motor lanes. The lens has a 165° wide-angle and no blind spots in front of the car on the video or the pictures. The YI Smart Dashcam has a Full HD resolution and high sensitivity night vision sensors.
Real-Time Lane Departure Warnings
This dashcam is designed as an intelligent system for car travel recording. It uses Advanced Driver Assistance System (ADAS) to provide relevant information for your travel. During the drive, you can receive real-time warnings about lane departures.
G Sensor And Emergency Recording
When the camera detects collision thanks to the G sensor, the emergency detection will automatically start recording. That video will be saved and won't be able to be overwritten.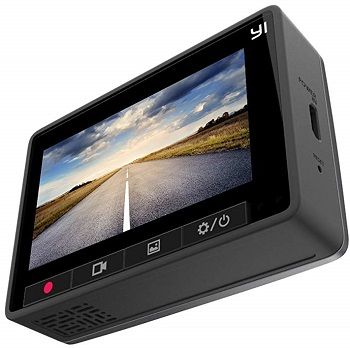 Large Display For Previews
YI dashcam with gravity sensing has a large LCD widescreen. Settings can be managed over the display or the mobile app for iOS and Android systems. The large display comes with large buttons for easier managing.
High Sensitivity And Infrared Rays Blocking
The camera uses an infrared filter to block infrared rays. This allows for making clearer pictures with reduced glare. For night vision it has high sensitivity sensors and camera's high sensitivity makes detailed and sharp videos.
Features:
Advanced Driver Assistance System
165° wide-angle recording
7" TFT LCD widescreen
Conclusion: What Great G Sensor Dashcam To Choose?
If you are looking for a G sensor dash cam that will have plenty of features and is priced affordably, then the right camera for you is Vantrue N2 Pro. This dual camera has parking mode, loop recording, and ultimate night vision thanks to the infrared sensors. A second great camera is YI Smart Dash Cam for its low price and real-time lane departure warnings which are possible because of the Advanced Driver Assistance System.
If you want to learn more about G sensor dash cams read this review of best dash cams. And if you want to know how not to spend lots of money on a dash cam, then read the post about cheap dash cams. To find out more about dash cams with exceptional resolution, read this post about 4k dash cams.